DIY magnetic VESA mount for iPad

Collecting iPad accessories can be as expensive as the device itself!
Video demonstration
In case it's useful for or interesting to anyone, here's a quick demonstration of my DIY VESA mount for my iPad.
Background
I've been using an iPad for a while now, and this includes using the iPad as an additional display with Sidecar.
This isn't a novel idea or invention. I wanted to have my iPad on a monitor arm when using it as an additional display, and found some similar solutions in my search online. I'll try to find these resources again sometime and list them in case they're useful.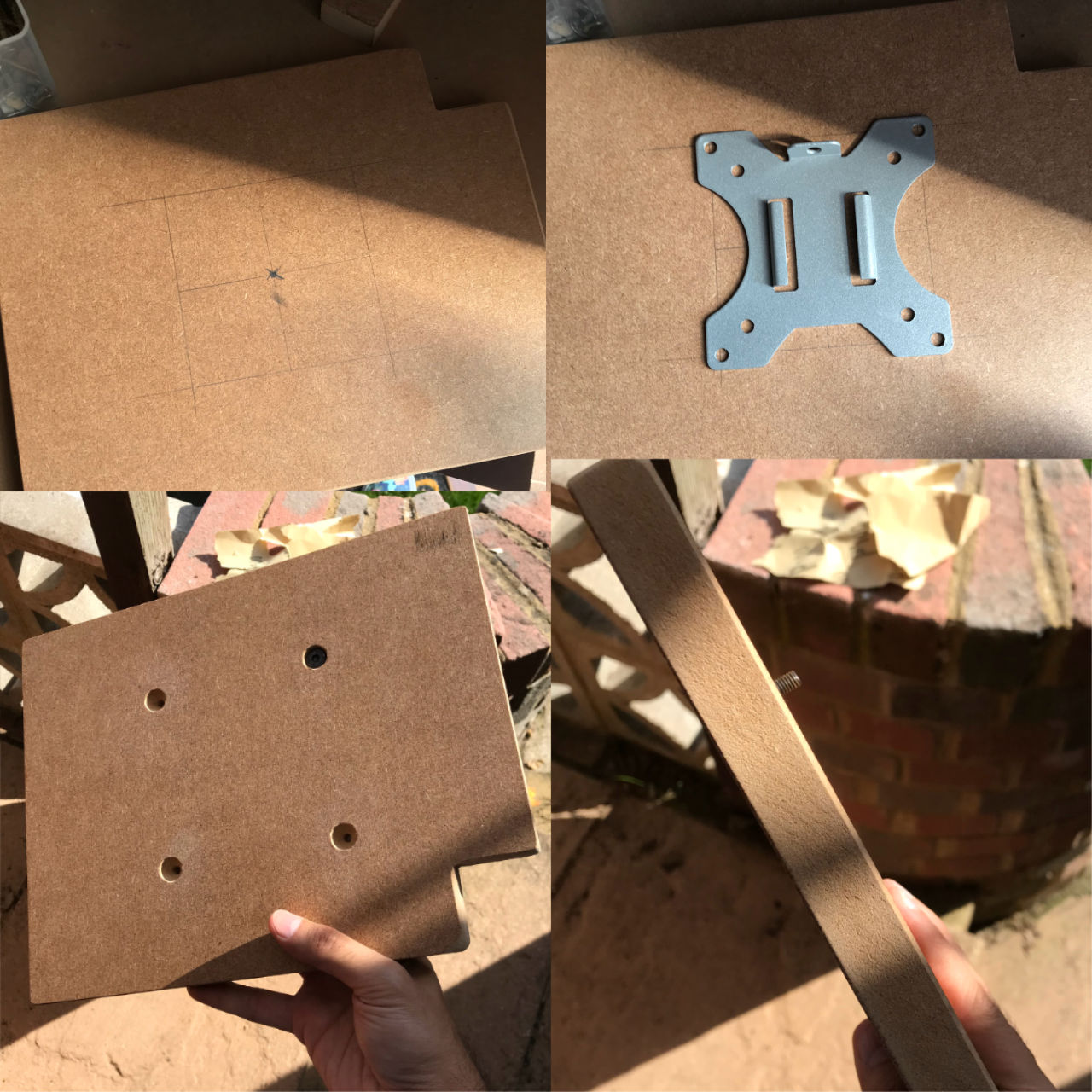 I had to purchase: - A monitor arm (link to mine), - A piece of wood which I cut to the right size (optionally with a square cut out for the camera, - A relatively cheap magnetic cover for the iPad, - and some wood glue.
I found it fairly straightforward, even with my limited DIY skills. We just need to:
Somehow mount the piece of wood to the monitor arm,
Cut off the back of a cheap magnetic iPad cover,
and glue it to the piece of wood, leaving it to set for a few hours or overnight.
I've also fed a long USB cable through the monitor arm, so I can charge my iPad and use Sidecar through USB rather than wirelessly.
My uses for the iPad
I use the iPad for annotating papers, and sometimes for rough designs early on in projects. Otherwise, it sits on this mount for Sidecar displaying things like:
Spotify,
Notes,
Reminders,
Calendar,
and Mail.
I was looking forward to using it with the upcoming Universal Control feature and doing all of this without sidecar, but unfortunately that feature has been delayed until next year!
Comments